Kate Davies Designs (KDD) was established by Kate Davies in 2010, when a stroke at the age of 36 ended her career as a literary academic. While learning to live with the effects of her stroke, Kate supported herself by designing digital patterns for hand-knitting, established an independent publishing company, and began to produce books that combined her skills as author, editor and designer.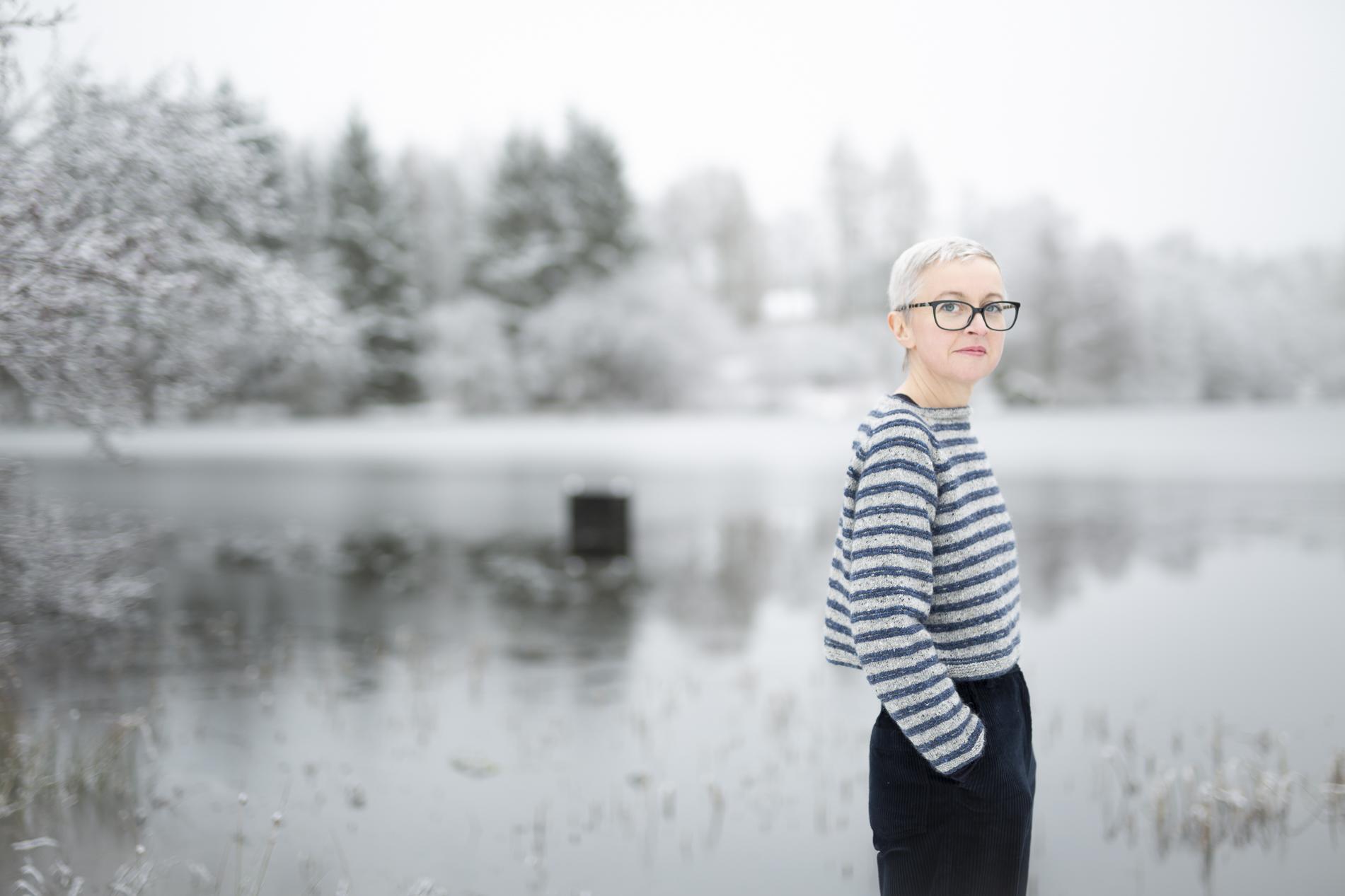 Since publishing her first knitting title, Colours of Shetland in 2012, Kate has produced twenty four books under the KDD, Makadu and Make // Mark imprints. These titles combine Kate's research with individual patterns (Yokes (2014); Bluestockings (2021); explore Scotland's distinctive landscapes and regional cultures alongside collections of designs (Inspired by Islay (2017); West Highland Way (2018); Argyll's Secret Coast (2022) Davaar (2023); support and amplify the work of other contemporary designers (Book of Haps (2016); Milarrochy Heids (2018); Warm Hands, (2020) Colour Moves (2020); celebrate contemporary creative work within the broader context of Scottish social history (Shetland Oo (2016) People Make Glasgow (2020); discuss a wide range of topics concerning design and disability (Handywoman, 2018) and explore positive and inclusive approaches to creativity (Wheesht: Creative Making in Uncertain Times (2019). From its beginnings in difficult circumstances, Kate is proud to have built a sustainable and successful creative business completely from scratch.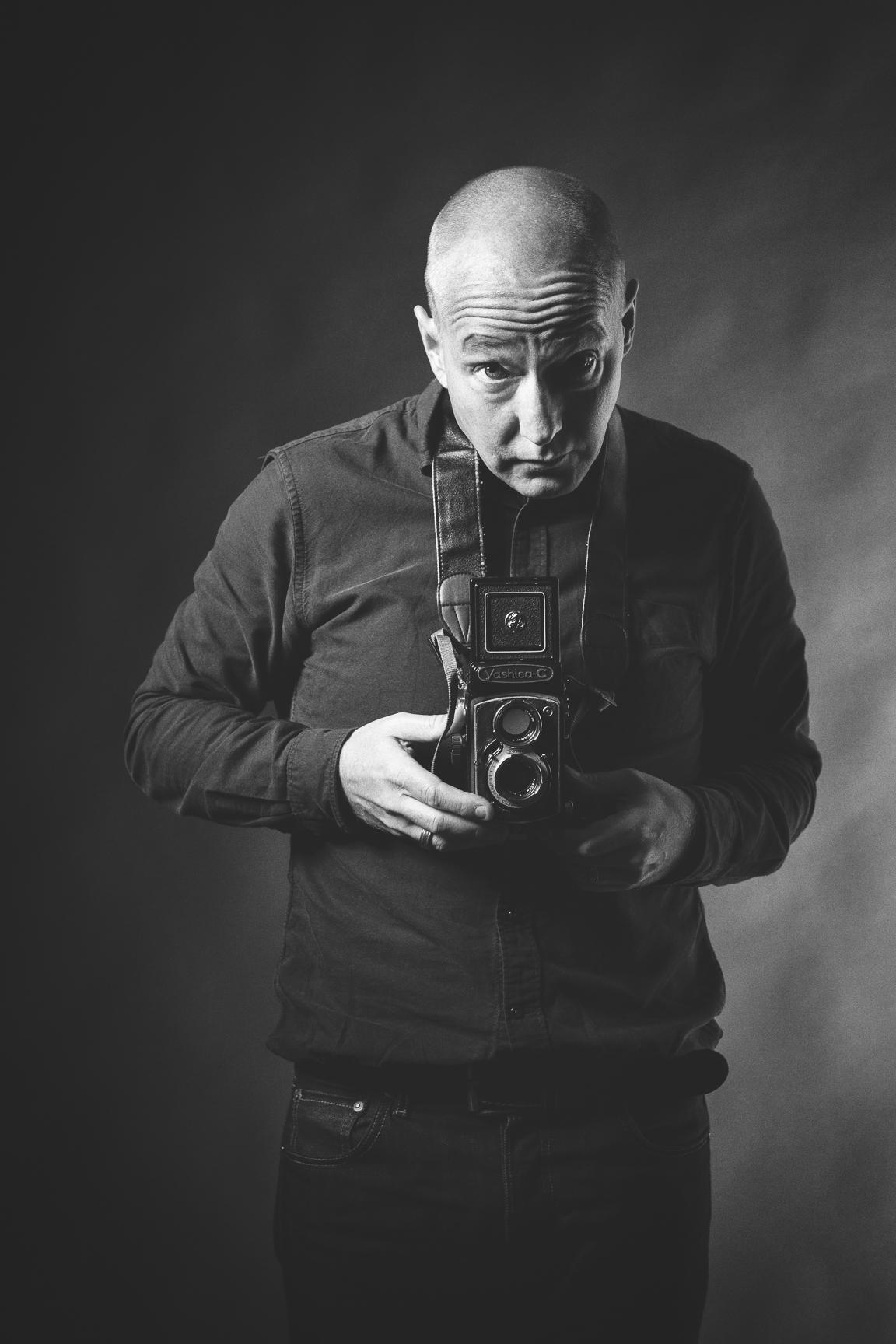 Kate's husband, Tom Barr, is responsible for the beautiful photography you'll find here, as well as other matters involving graphics, imagery, print, production (and occasionally sounds) here at KDD. Tom was a research scientist before he discovered his creative talents - a background that his Ootlier moniker reflects. Tom produces limited-edition prints of his photography, as well as a popular annual calendar, and his work has its own section in the shop. You can explore a recent exhibition of Tom's work here.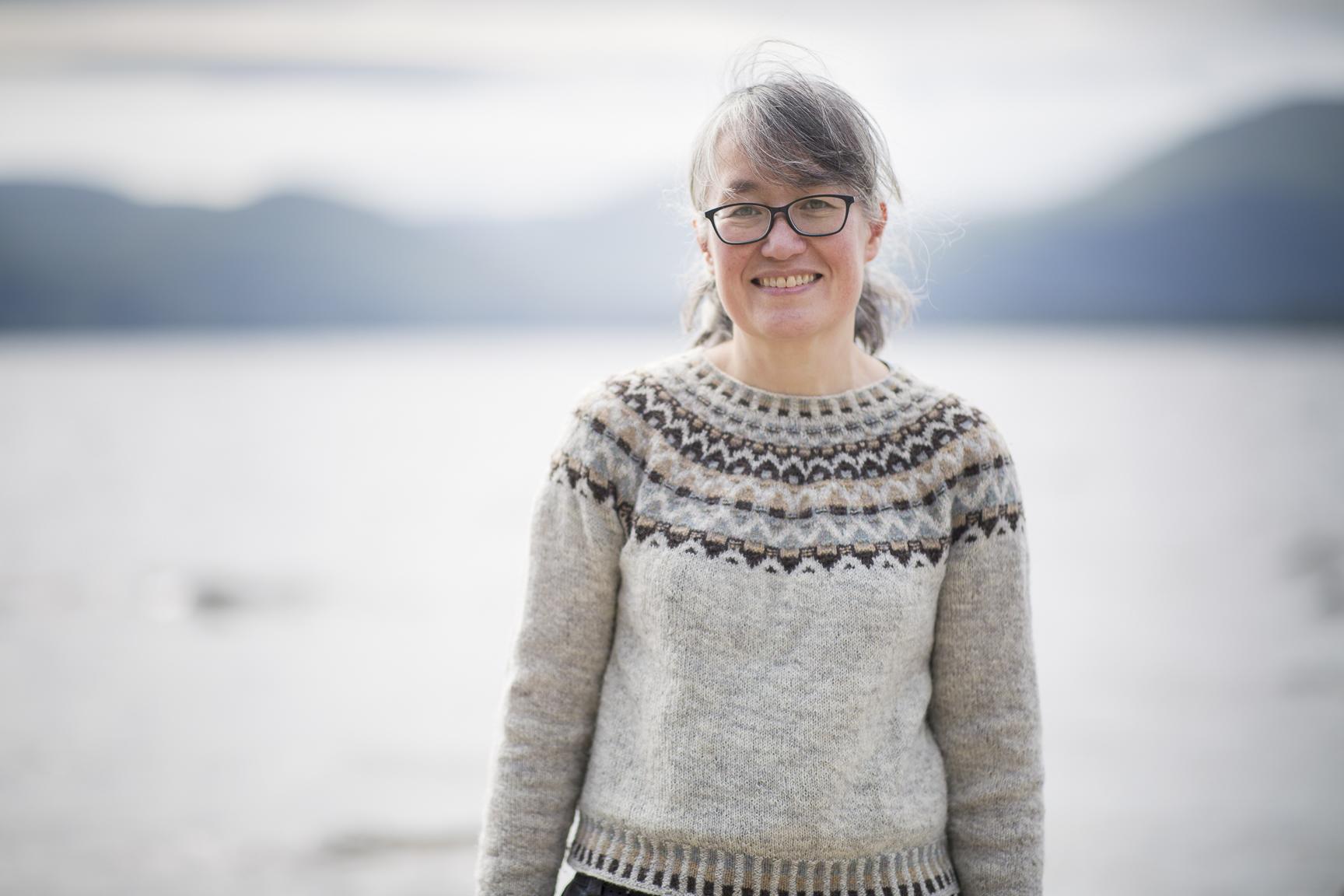 Maylin Scott handles our customer service, manages our enthusiastic pool of test and sample knitters, and supports Kate in the creative development of our projects. Maylin's blithespirit on Ravelry – her range of projects is very inspiring!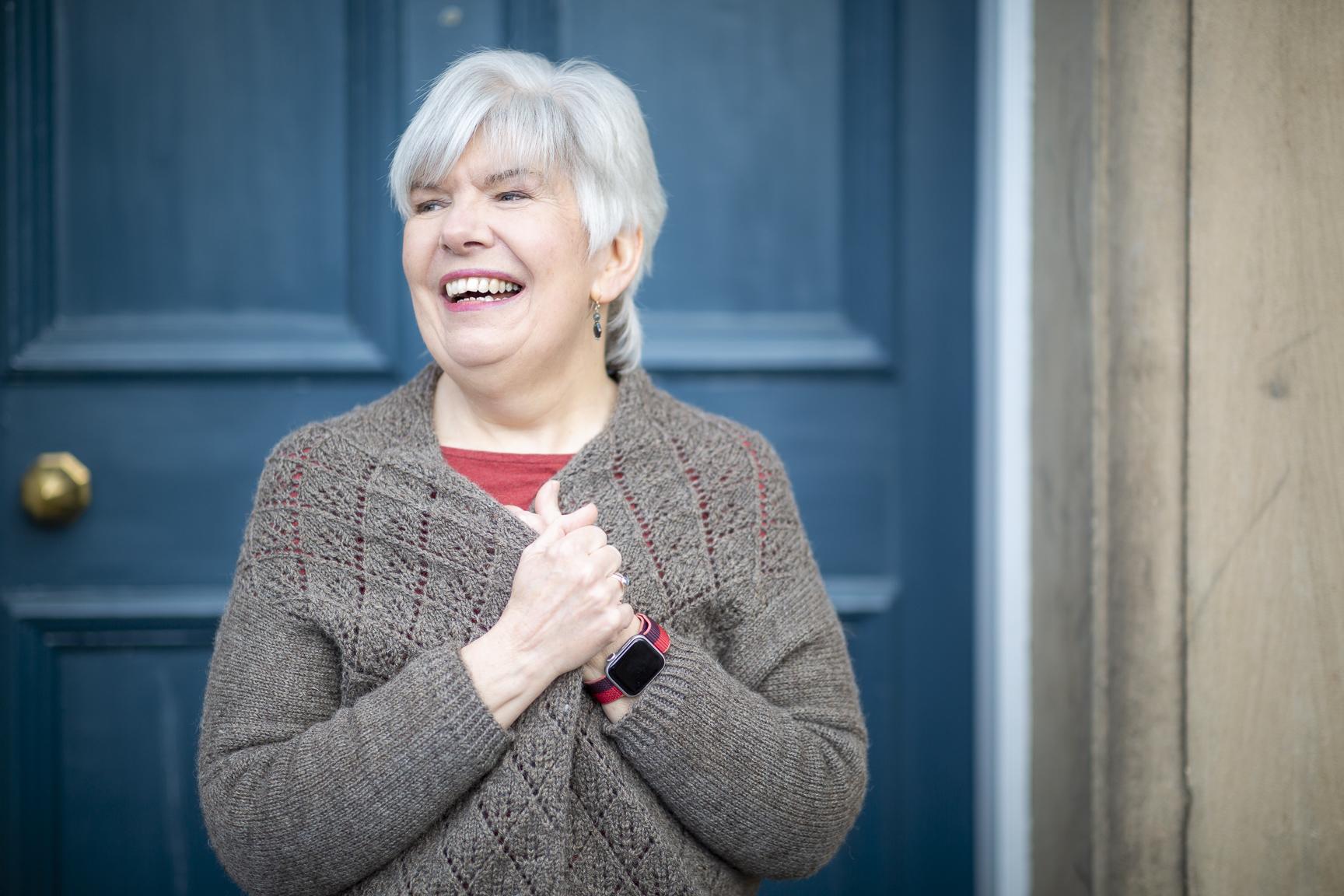 Talented knitter, Claire Leach, manages the KDD Ravelry group with warmth and aplomb. You'll find Claire on Ravelry as soupdragon – pop over and say hello!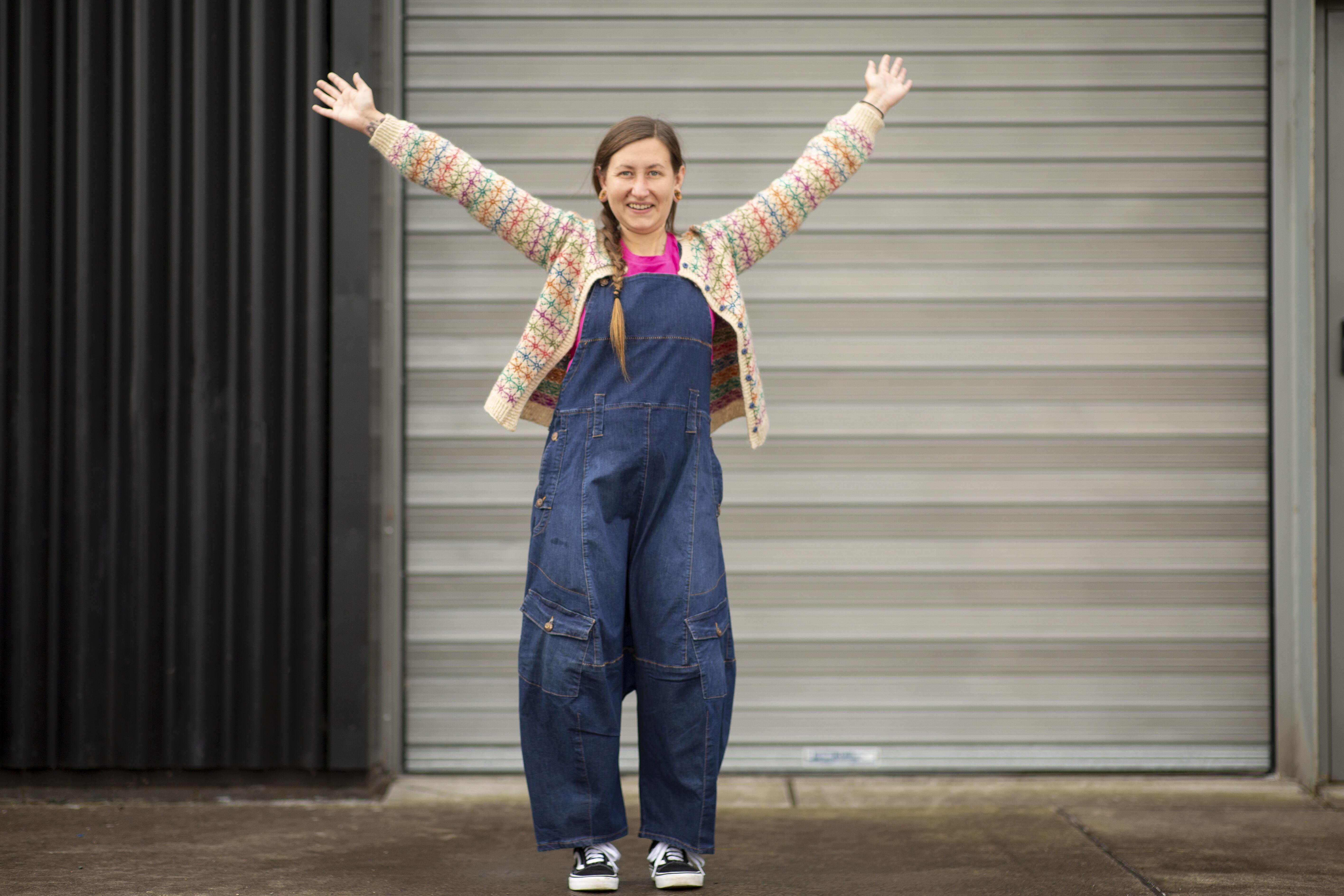 At the KDD warehouse, your orders are picked, packed and shipped by the capable hands of Kate Cryle…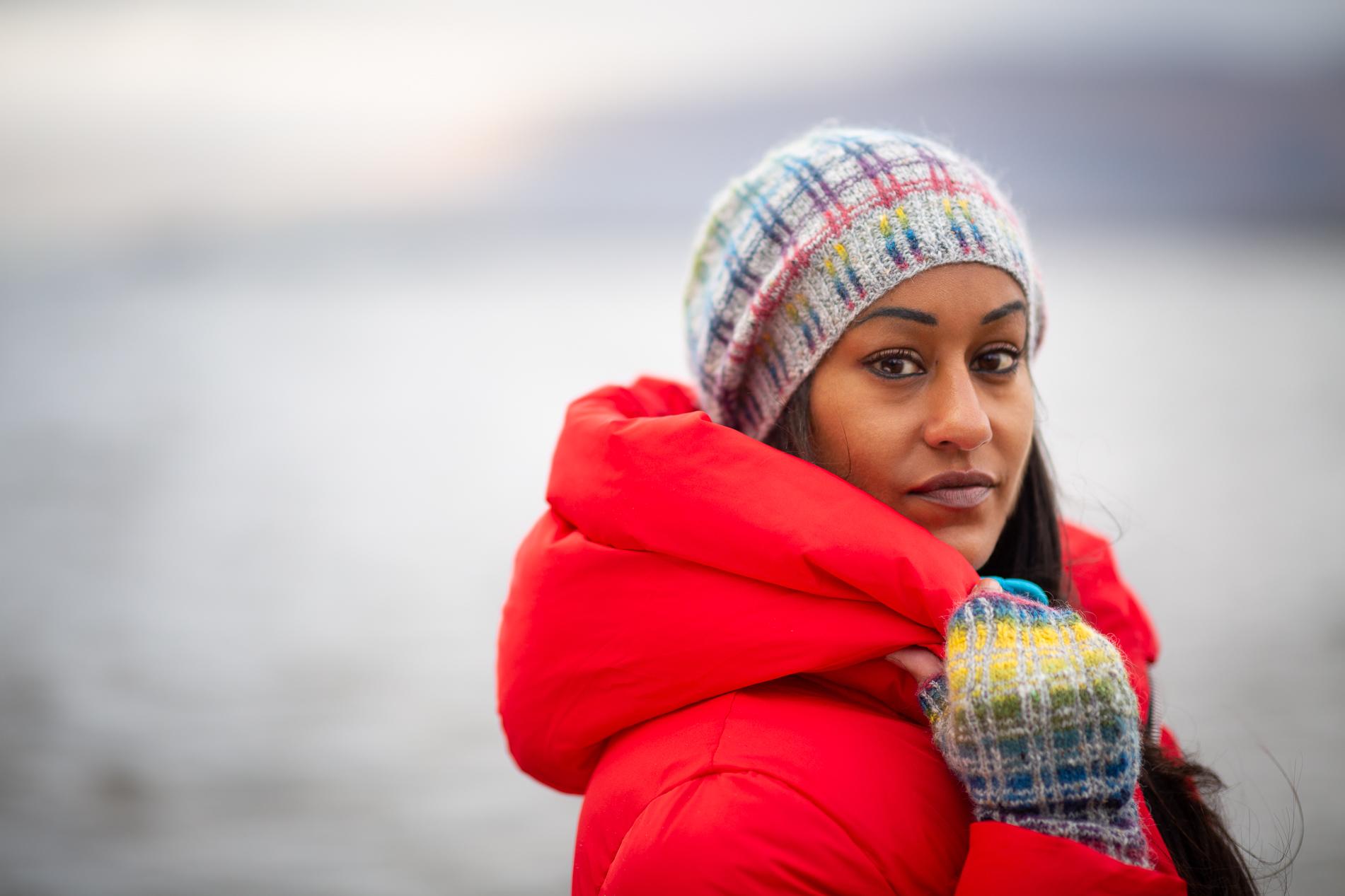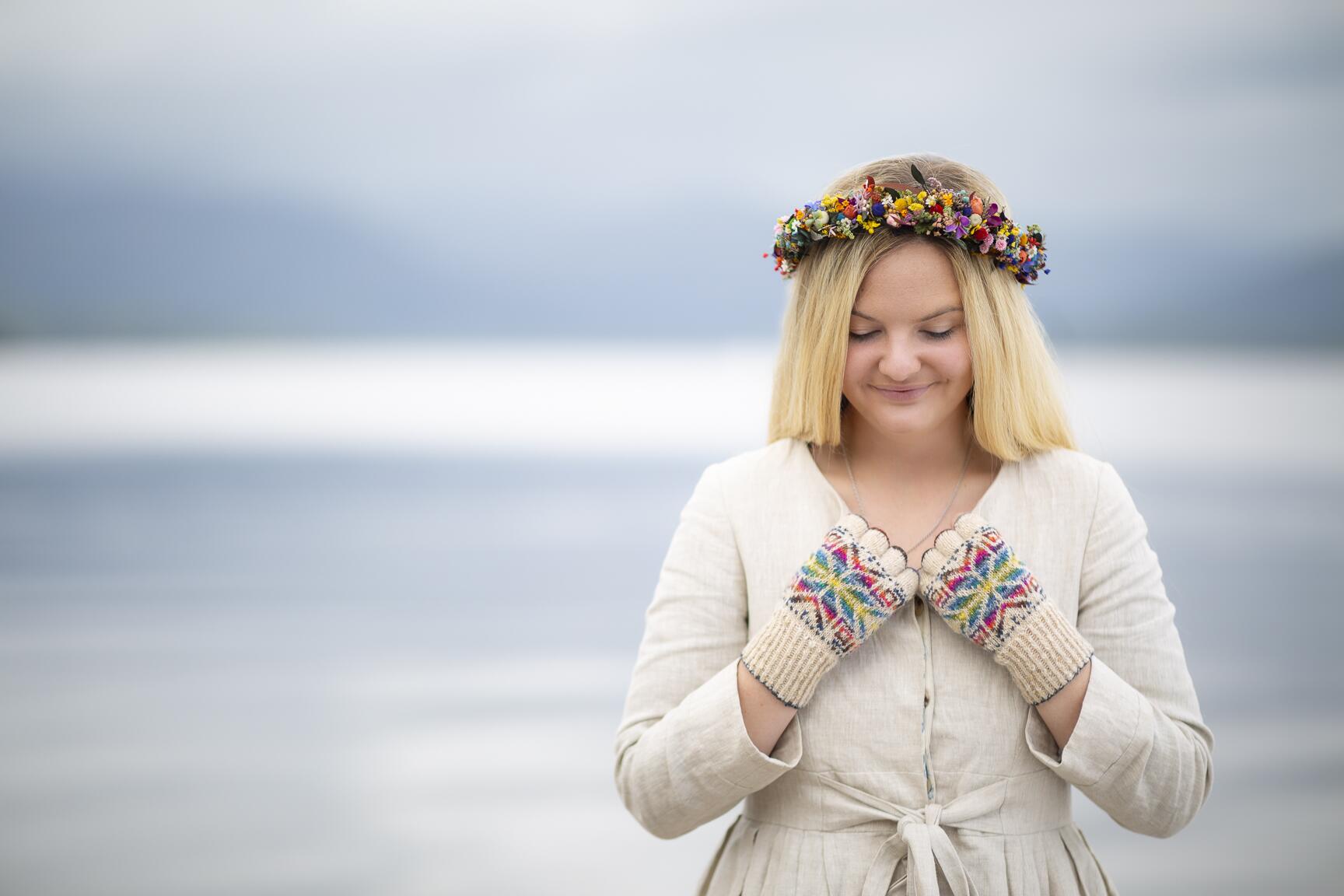 …while our local friends, Fenella Pole and Iona Gordon, are always happy to take time out from their busy professional lives for a spell of knitwear modelling.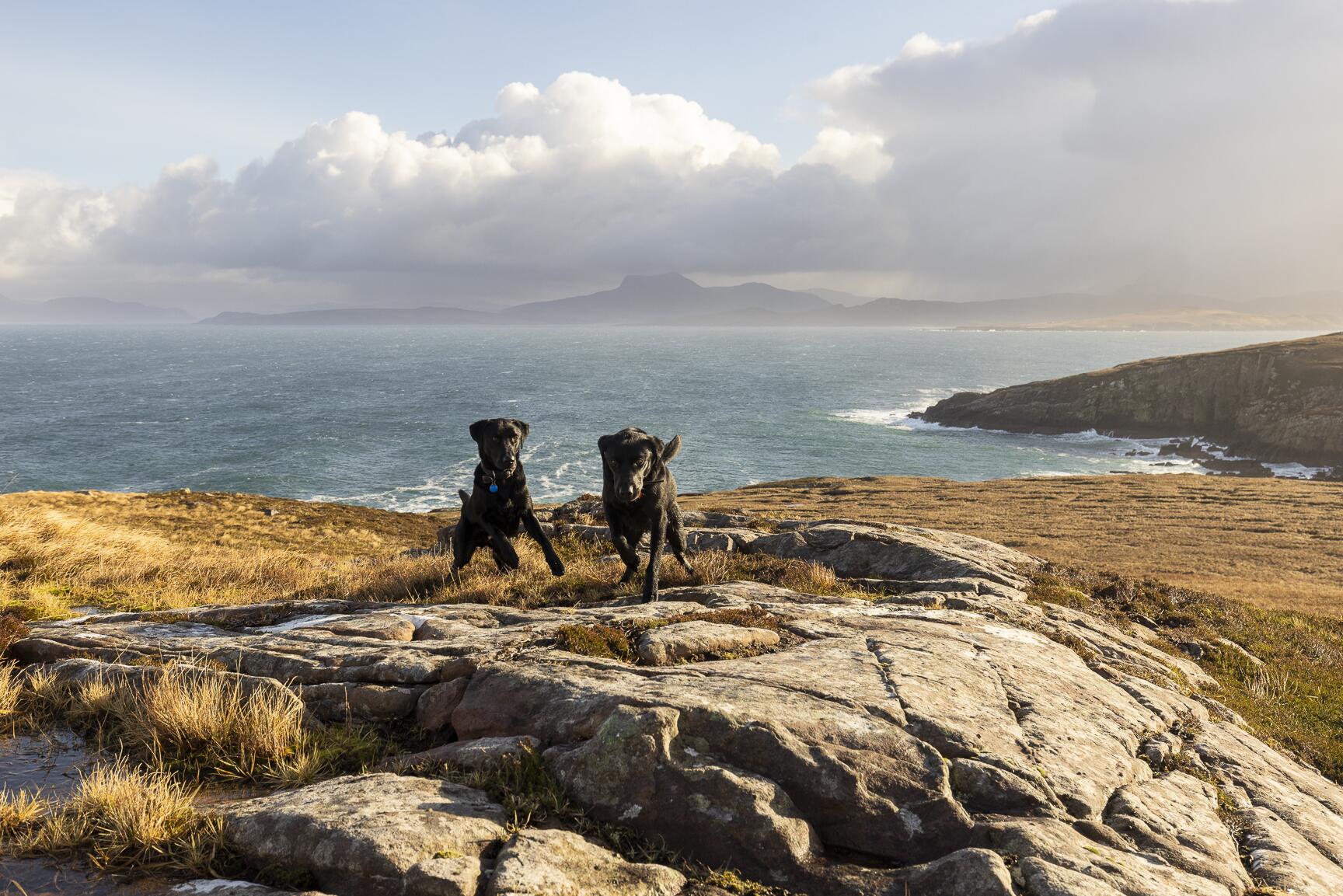 Bobby and Bran are the final, indispensable members of the KDD team. Our fun-loving labradors enjoy the Scottish landscape just as much as we do, and encourage us to get outdoors whenever there's an opportunity.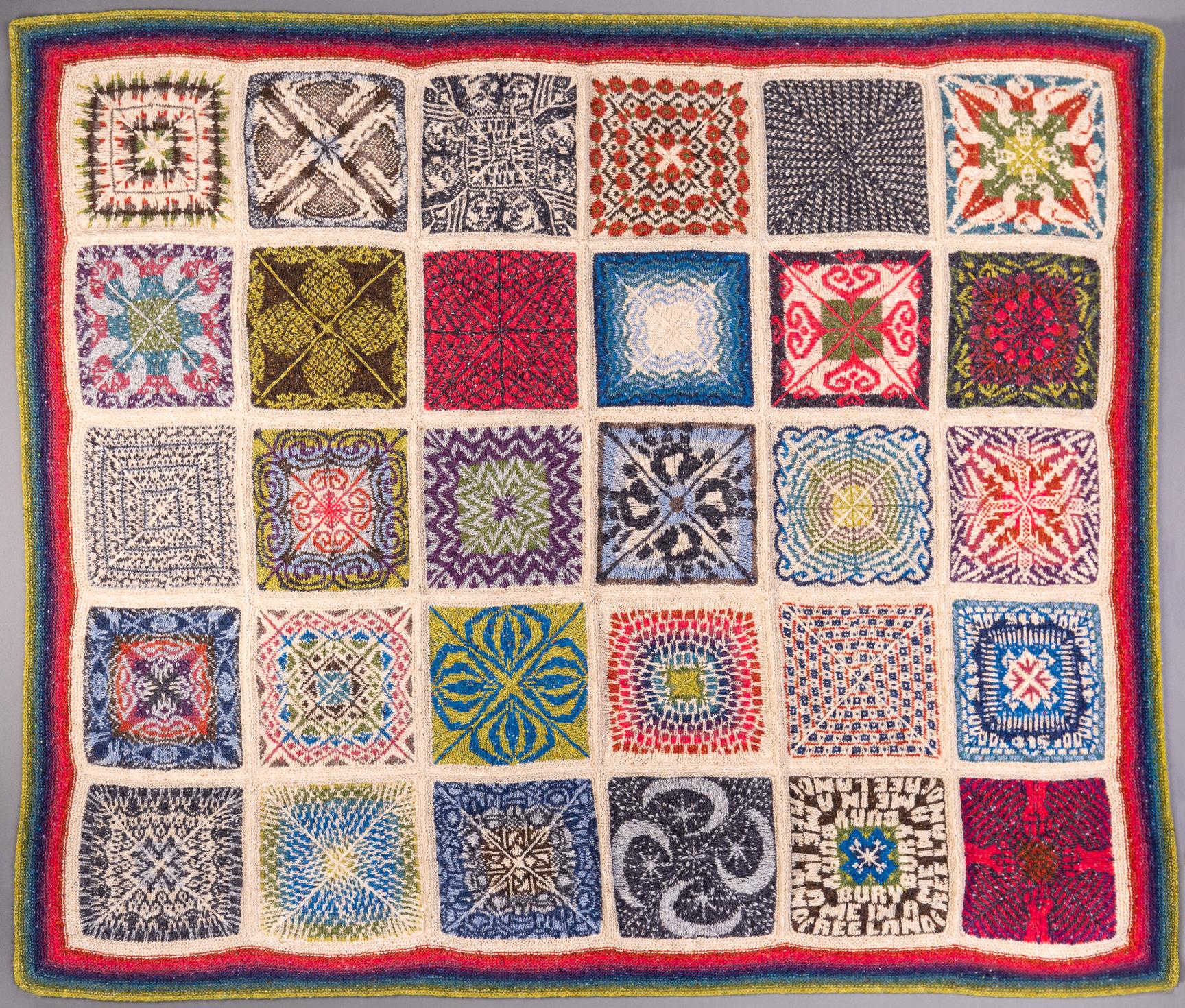 Award-winning endeavours
In 2016, KDD was honoured to receive the UK Microbusiness of the Year award from the Federation of Small Business. We've been described by the Times (June 20, 2018) as "a pattern for others to follow" because of our productivity and innovation as a publisher and also won an award for Best Use of Social Media from Business Women Scotland. Tom's work on Shetland Oo was shortlisted for the Make UK photographic prize in 2018. In 2019 KDD received the FSB Scotland award for Business and Product Innovation for our Coracle knitwear and was voted Blog of the Year at the British Craft Awards. In 2019, the blanket designed by Kate and Felicity Ford received a best practice award from International Women's Day. In 2019, Kate's work was selected by Kendal Mountain Literature Festival's "Open Mountain" competition for its exploration of ideas of inclusion and exclusion in nature writing.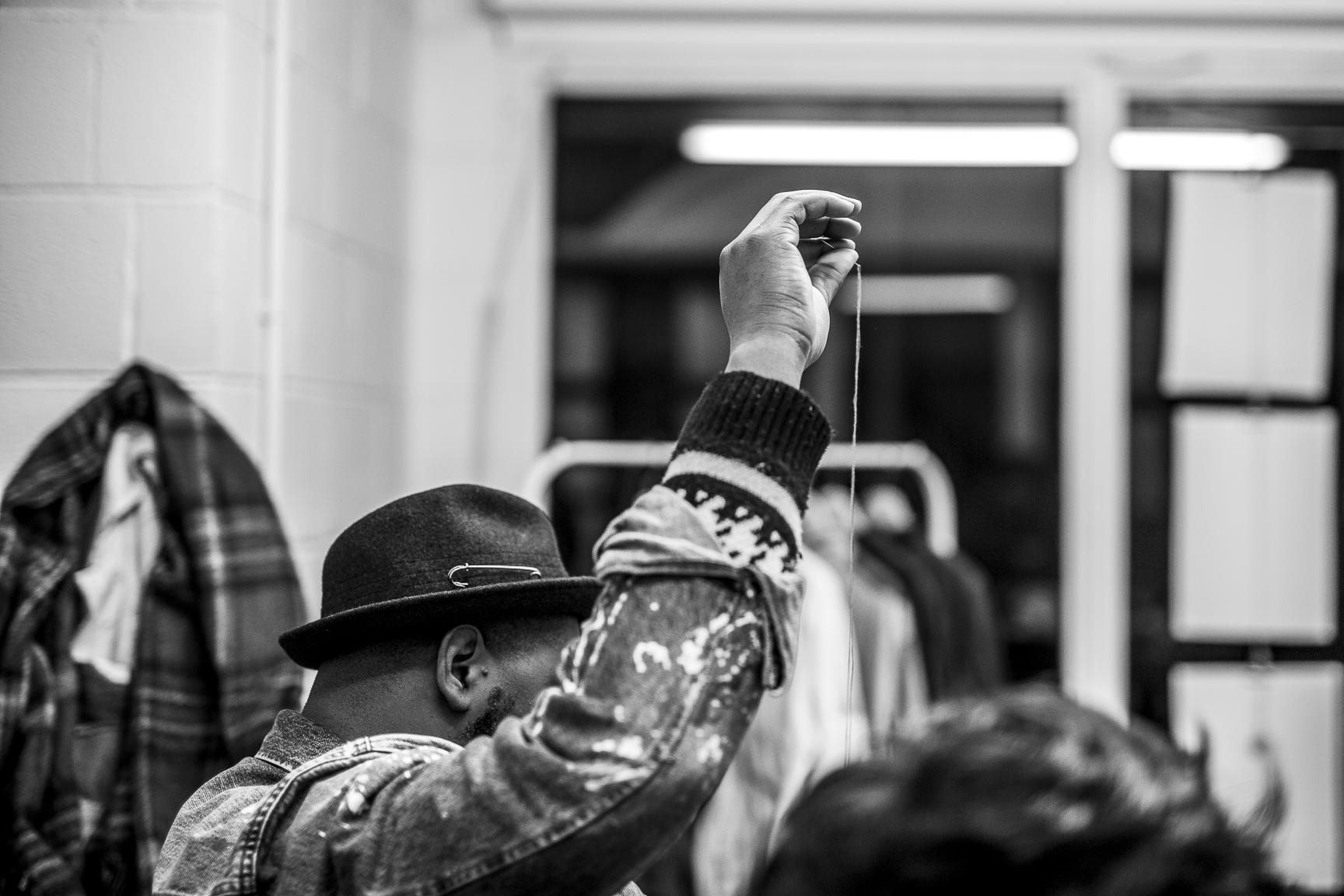 Our values

"KDD is a small business, but its size does not detract from its firm commitment to gender equality and larger issues of diversity" (International Women's Day).
KDD is a company that strives to be affirming, welcoming, and inclusive. We are proud signatories of the Scottish Business Pledge and business supporters of BIPOC in fiber, standing in solidarity with those wishing to effect long lasting structural change in our industry. As an employer, as a manufacturer and as a retailer, transparency, and accountability are at the heart of our ethos. From documentary photography to collections of essays and designs, our range of projects and creative collaborations are explicitly and intentionally anti-racist. We commit to evaluate our business to ensure that we remain welcoming to all members of our community. We will listen and seek to put things right if we don't meet your expectations.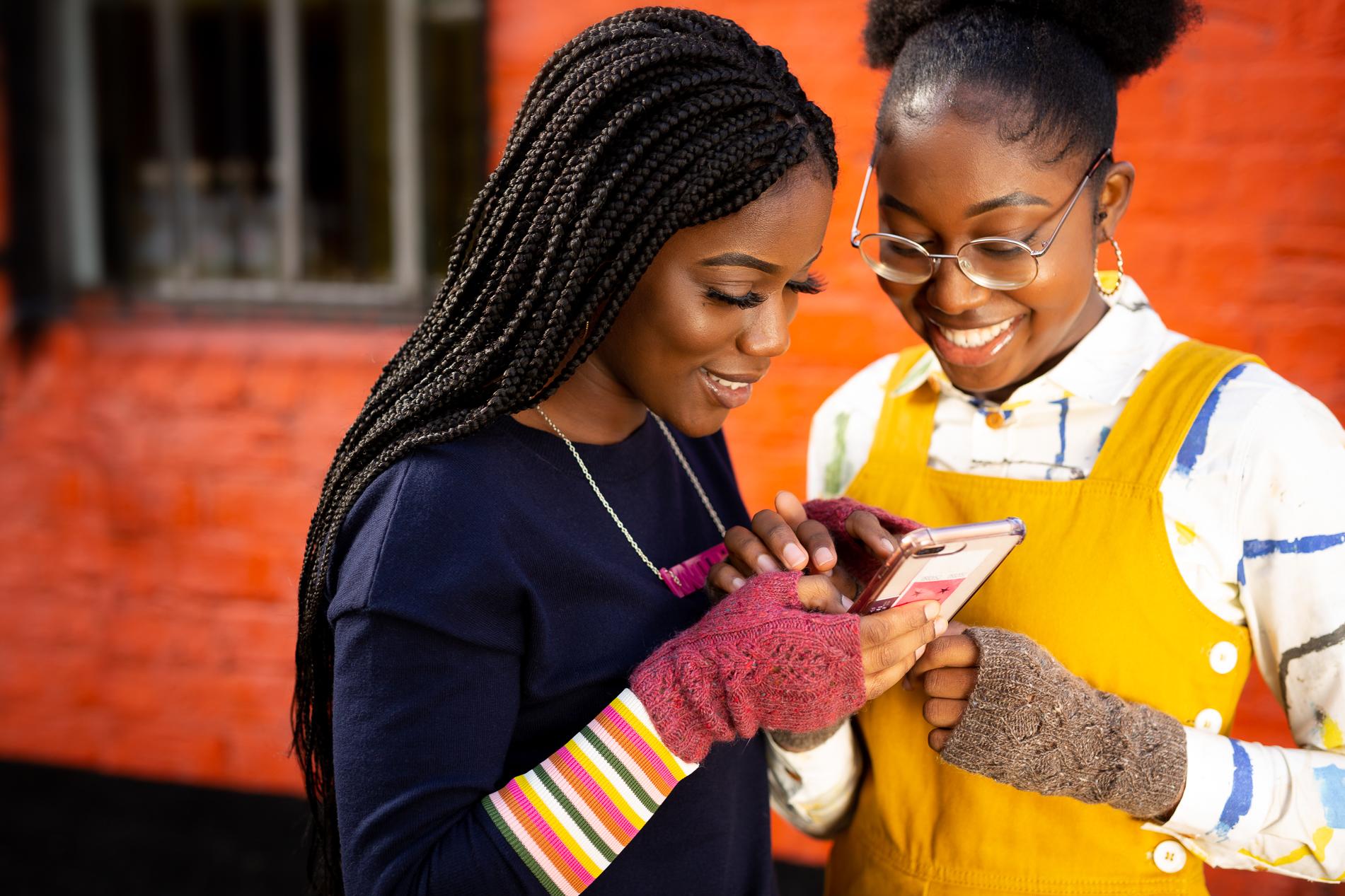 Trade enquries
If you'd like to become an approved stockist of our books, please contact: wholesale@katedaviesdesigns.com
Join us!
Find out what we are up to on the regularly updated KDD blog, and hear about new product releases and upcoming projects in our monthly newsletter (sign up for 10% off your first order!) You might also like to join our welcoming Ravelry group.
Happy Knitting!