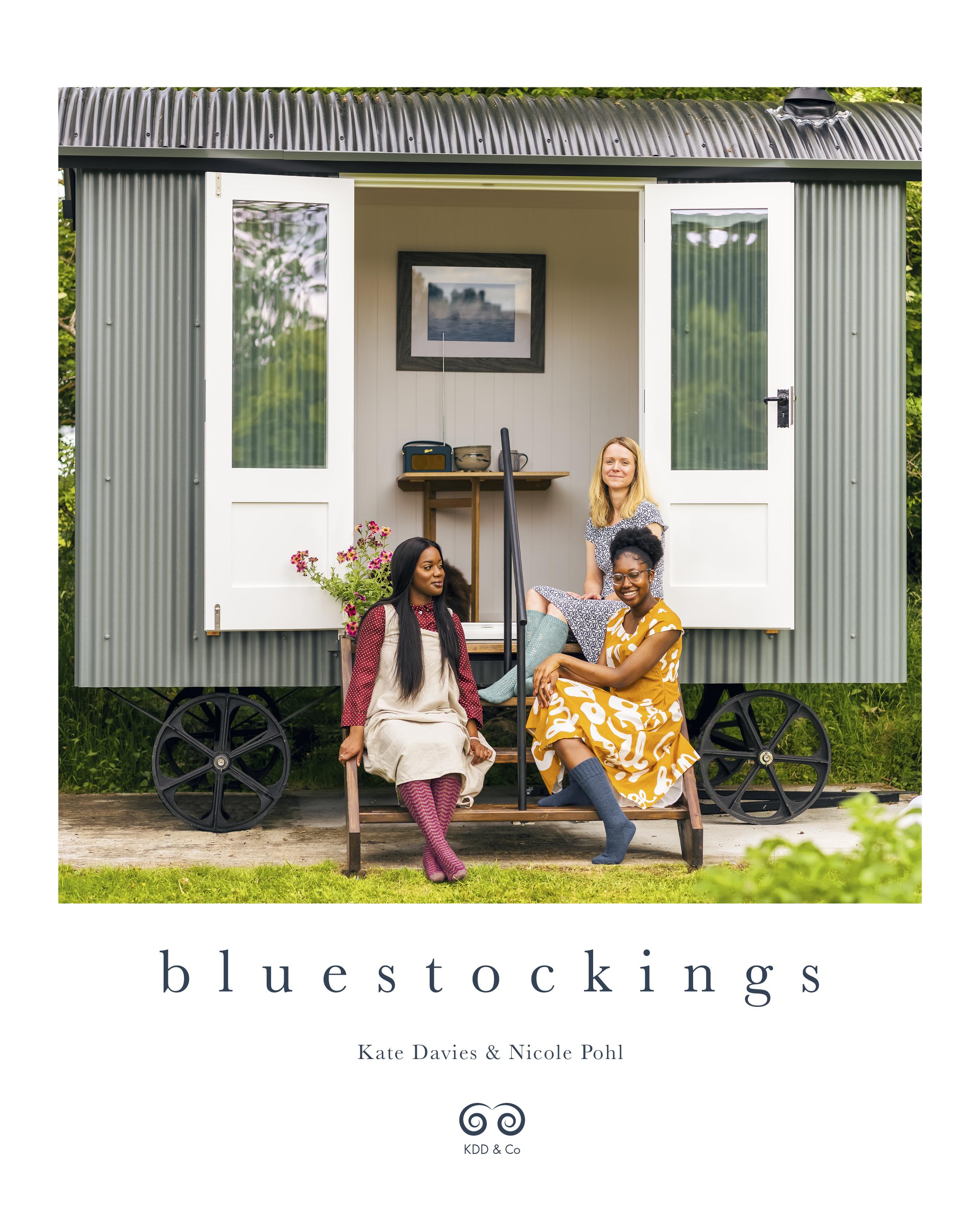 roll over the image to zoom in
You will earn

0

reward points with this purchase
Product tabs
Bluestockings
This beautiful book - co-edited by Kate Davies and Nicole Pohl - brings together a celebration of the group of eighteenth-century learned women known as the Bluestockings, with a wide-ranging exploration of sock and stocking knitting.

The book's first section features different perspectives on the history of socks and stockings, from expert contributors like Susan North (curator of eighteenth-century fashion at the V&A) and Sonja Bargielowska (of John Arbon worsted spinners). In the book's second section, essays about creative eighteenth-century women such as Mary Delany and Phillis Wheatley Peters are accompanied by contemporary toe-up patterns for socks and stockings. Among our Bluestocking-inspired designs you'll find openwork and texture, stripes, chevrons, stranded colourwork, and a go-to sock and stocking recipe named for talented eighteenth-century classicist (and knitter) Elizabeth Carter. Setting top tips about knitting toe-up socks alongside an exploration of historic dyestuffs, and bringing groundbreaking women writers together with accessible, wearable design, this lavishly illustrated volume offers an exciting in-the-round combination of material history, contemporary making, and early feminism.

Contributors: Sonja Bargielowska, Kate Davies, Kristina Decker, Elizabeth Eger, Susan North, Nicole Pohl, Isabella Whitworth.
After purchase, you will receive an email with a direct download link (to enable you to access your complementary e-version straight away) and unique download code (to allow you to access it via Ravelry, if you wish). We recommend that you download your item as soon as your message arrives as the link may expire after a few days. Follow the directions to pop the the book into your Ravelry library. If you've not received your download instructions within 24 hours of placing your order, please first check any spam / social / promotions folders that may be set up on your account, then email us at info@katedaviesdesigns.com.