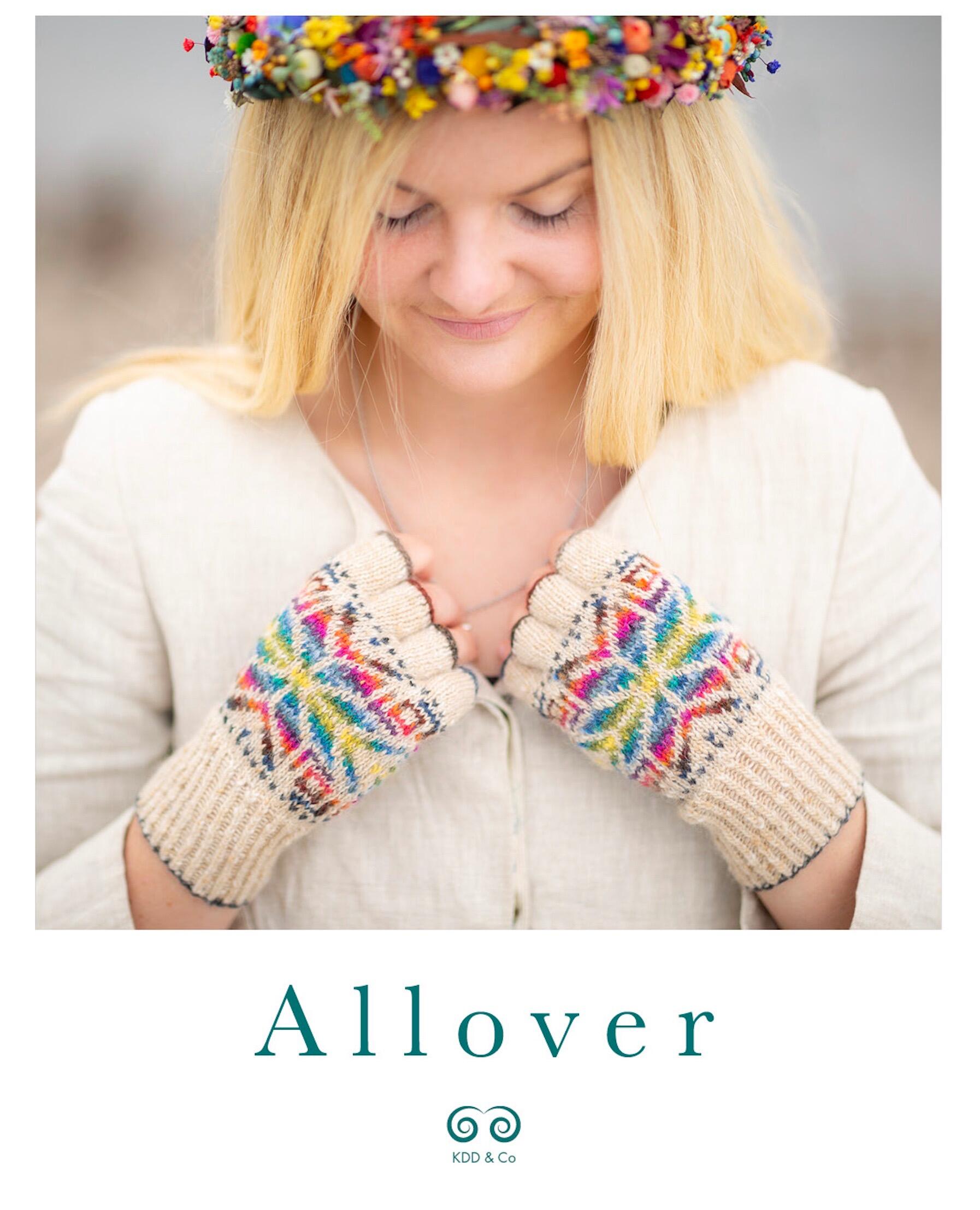 roll over the image to zoom in
You will earn

0

reward points with this purchase
Product tabs
Allover
In Allover, Kate Davies has gathered together a colourful collection to capture the joy of stranded knitting. Inside this book you'll find fourteen designs that are bold, playful and eclectic. Influenced by northern colourwork traditions from Norway and Sweden to Iceland and Shetland, there are fourteen allover designs to choose from, including graphic hats and mitts and cosy yoke pullovers and cardigans. In Starnkeeker, the familiar monochrome motifs of Selbu accessories are adapted for a colour-blocked Argyle vest, while the Tìoraidh cardigan reveals how a small "filler" motif might become a two-tone pattern's main attraction. Kate encourages you to mix things up as well: many of the patterns are charted and photographed in several different colourways in patterns that are full of knitterly inspiration and opportunities for play. Whether you are whipping up a jolly pair of Pouzles, or taking your time over a show-stopping piece like Schene, there's much creative joy to be found in the pages of this colourful book..
112pp. Designed and printed here in Scotland. 
After purchase, you will receive an email with a direct download link (to enable you to access your complementary e-version straight away) and unique download code (to allow you to access it via Ravelry, if you wish). We recommend that you download your item as soon as your message arrives as the link may expire after a few days. Follow the directions to pop the the book into your Ravelry library. If you've not received your download instructions within 24 hours of placing your order, please first check any spam / social / promotions folders that may be set up on your account, then email us at help@katedaviesdesigns.com.