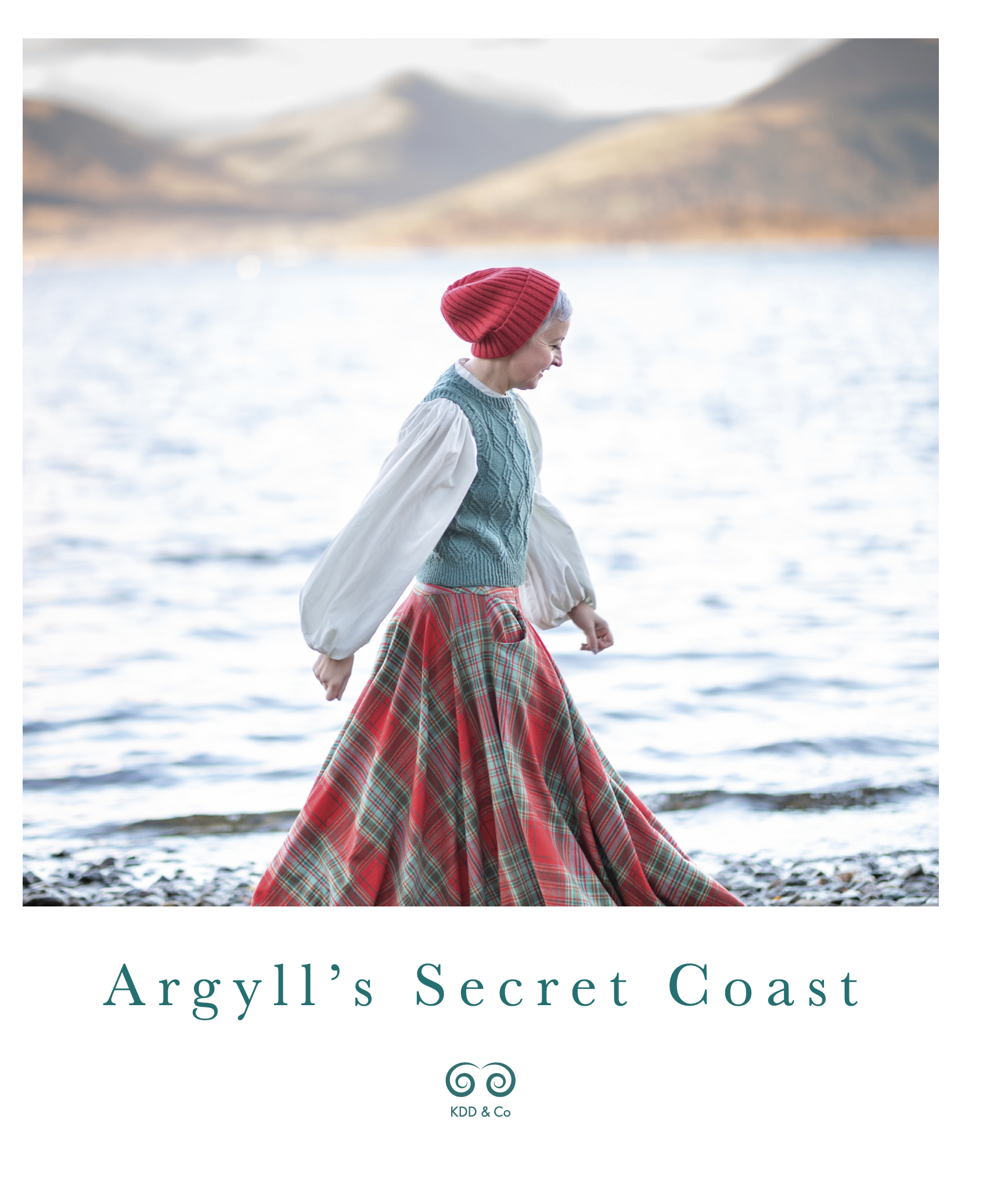 roll over the image to zoom in
You will earn

0

reward points with this purchase
Product tabs
Argyll's Secret Coast
Join Kate, Tom and friends on a journey through a beautiful corner of Argyll. 
Through words and pictures, knitting and writing, history and photography, this book explores the beautiful and intriguing landscape of Cowal, also known as Argyll's Secret Coast. Geographically proximate to lowland Scotland but topographically distinct; separated from the Highlands by land, yet united to the whole of Argyll by water; Cowal's is a landscape of hidden places, surprising tales, and many secrets. 
This book celebrates the Secret Coast, but in doing so it also asks a series of larger questions about what it means to make—and make up—the story of a place. How do we read the traces of the past in the spaces of the present? What do we see when we look at Cowal's marginal and coastal landscapes? Which local tales are best remembered, and which narratives really deserve commemoration? 
The book includes a stunning collection of 12 brand-new designs by Kate, beautiful photography by Tom, and a series of thought-provoking essays exploring the history, landscape and built heritage of the Secret Coast from writers Alex Hale, Michael Hartley, Jamie Stewart Jones, Gilbert Márkus and Stephen Mullen.
136pp. Designed and printed here in Scotland. 
After purchase, you will receive an email with a direct download link (to enable you to access your complementary e-version straight away) and unique download code (to allow you to access it via Ravelry, if you wish). We recommend that you download your item as soon as your message arrives as the link may expire after a few days. Follow the directions to pop the the book into your Ravelry library. If you've not received your download instructions within 24 hours of placing your order, please first check any spam / social / promotions folders that may be set up on your account, then email us at info@katedaviesdesigns.com.