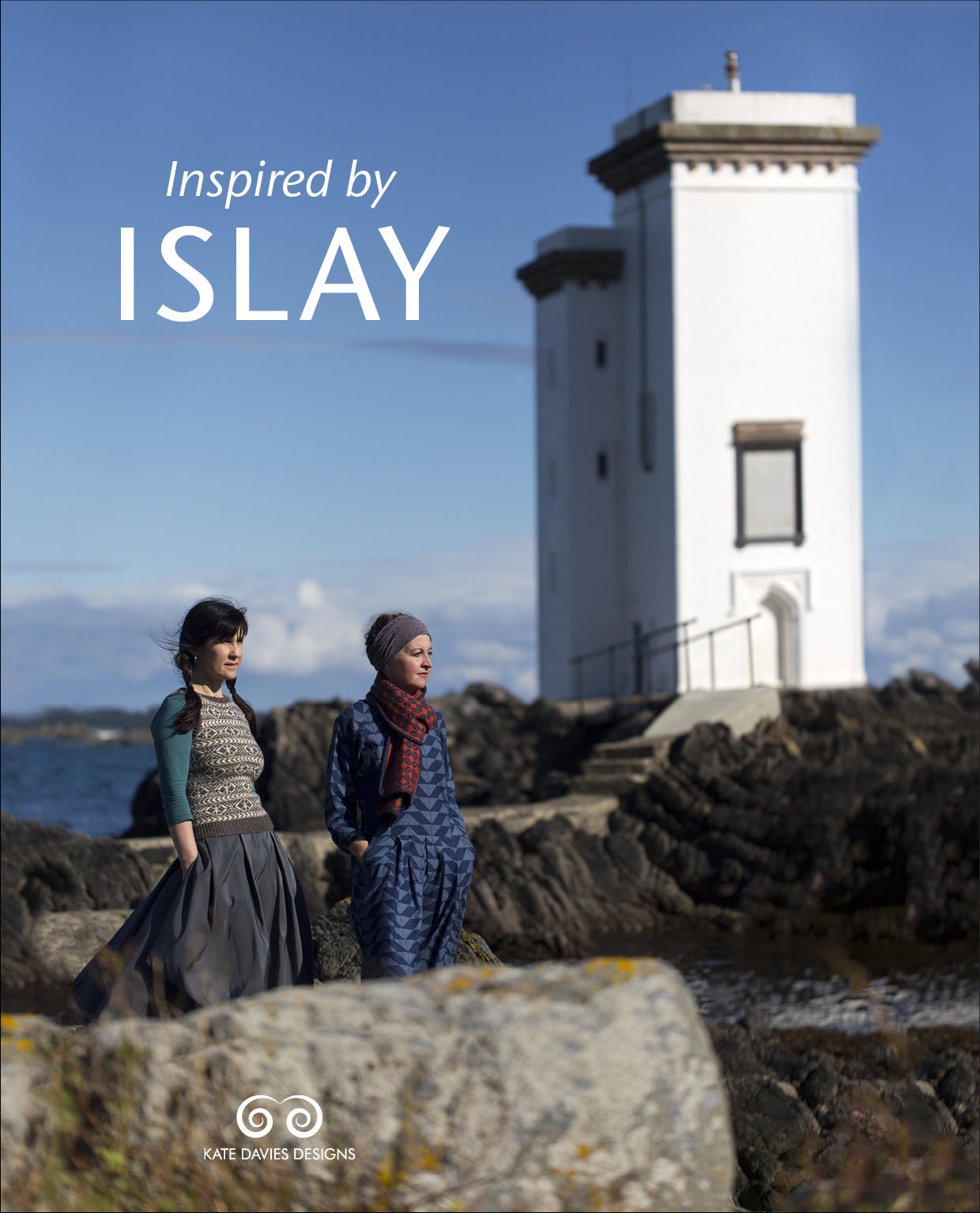 roll over the image to zoom in
You will earn

0

reward points with this purchase
Product tabs
Inspired by Islay
Ìle ghorm an fheòir / green grassy Islay, is a beautiful and fascinating Hebridean island, and a place with a particularly special meaning for Kate Davies. 
In this stunning collection, Kate takes inspiration from Islay's landscape to create twelve new designs. From modern haps to traditional kilt hose; from Fairisle hoodies to cabled cardigans; from a yoke pullover to a colourful modular blanket,  the designs are arranged in four "stories" each of which explores a different island locale. With their roots in Islay's distinctive history and culture, Kate's designs suggest the rich breadth and depth of inspiration the island affords, from the archaeological legacy of the Lords of the Isles to the poetry and song of the Islay bards. In addition to Kate's patterns, this book brings together beautiful photography of Islay by Tom Barr with essays by four contributors who share their varied local expertise. Gordon Yates introduces Islay's wildlife, Anna MacQuarrie explores the important legacy of Gaelic in the island landscape, while Susan Campbell tells us more about the history of the island's handcrafts. Open the pages of this beautiful book, and you too will be Inspired by Islay.
120 full colour pages. Printed by Bell & Bain in Glasgow. 
After purchase, you will receive an email with a direct download link (to enable you to access your complementary e-version straight away) and unique download code (to allow you to access it via Ravelry, if you wish). We recommend that you download your item as soon as your message arrives as the link may expire after a few days. Follow the directions to pop the the book into your Ravelry library. If you've not received your download instructions within 24 hours of placing your order, please first check any spam / social / promotions folders that may be set up on your account, then email us at info@katedaviesdesigns.com.