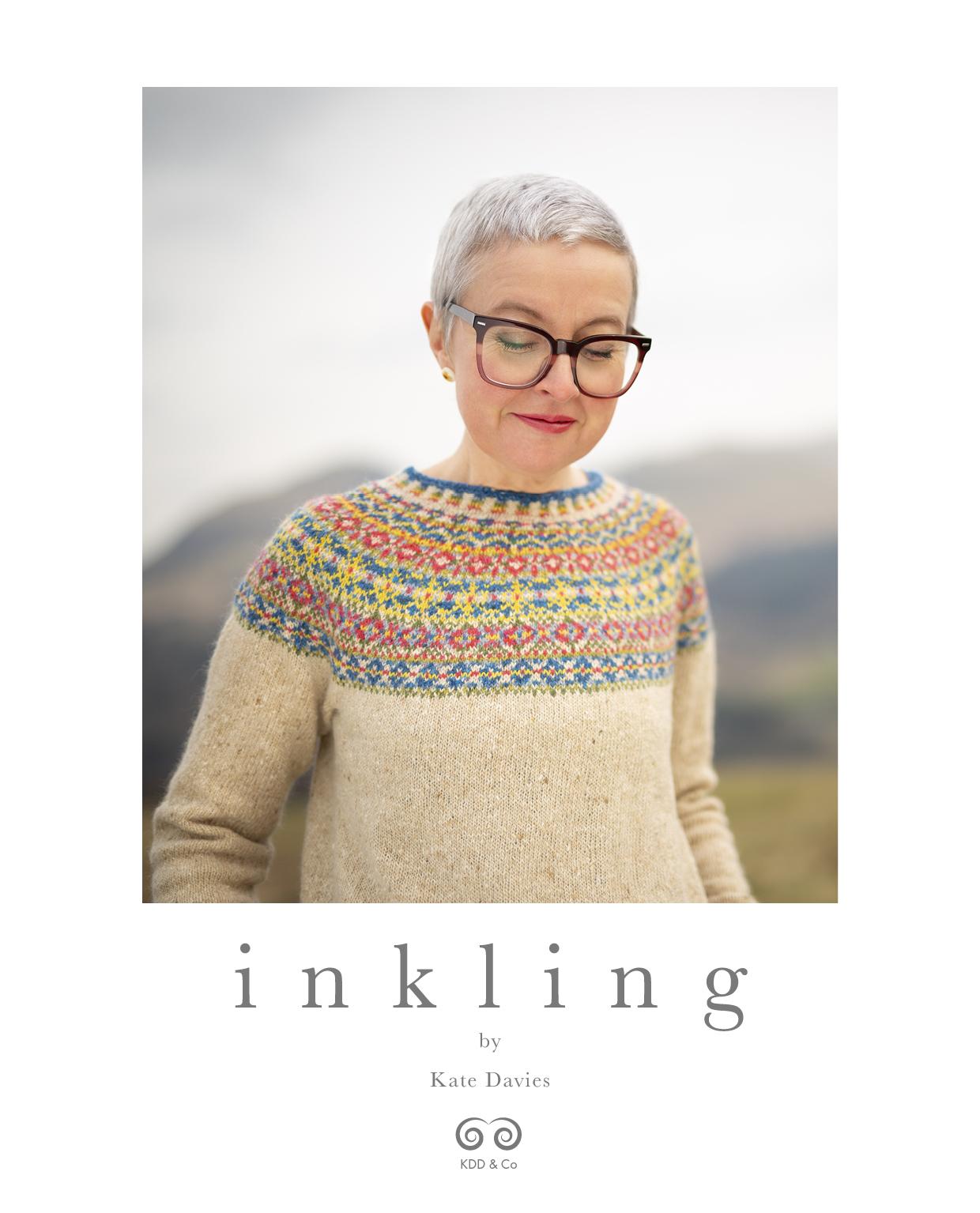 roll over the image to zoom in
You will earn

0

reward points with this purchase
Product tabs
Inkling

An inkling might be regarded as the very beginning of a thought . . .

After an inspiring residency with the British Council and Applied Arts Scotland, Kate Davies took up inkle weaving and found that the experience of learning a new skill, completely from scratch, profoundly revivified her creative practice. Learning how to weave narrow patterned bands on an inkle loom allowed Kate to reflect upon the interconnections between different cultures and practices of making across the global north and south, and also helped her to approach the design process in a new way. The fifteen creative and colourful projects in this book are the result of such reflections. Alongside eleven patterns for hand-knitting—produced in Kate's signature clear style, across an inclusive size range—are a selection of simple projects to weave on an inkle loom. This fresh, spirited, and colourful collection reveals the far-reaching creative potential of approaching design with a beginner's mind and asking oneself, what if?  Might you be inspired by some inklings of your own?
Book includes 11 garment and accessory patterns for hand-knitting in Kate's Milarrochy Tweed yarn, plus 4 drafts for plain and pick-up patterns to weave on an inkle loom
Full colour, 108pp. Printed and bound in Glasgow.
After purchase, you will receive an email with a direct download link (to enable you to access your complementary e-version straight away) and unique download code (to allow you to access it via Ravelry, if you wish). We recommend that you download your item as soon as your message arrives as the link may expire after a few days. Follow the directions to pop the the book into your Ravelry library. If you've not received your download instructions within 24 hours of placing your order, please first check any spam / social / promotions folders that may be set up on your account, then email us at info@katedaviesdesigns.com.