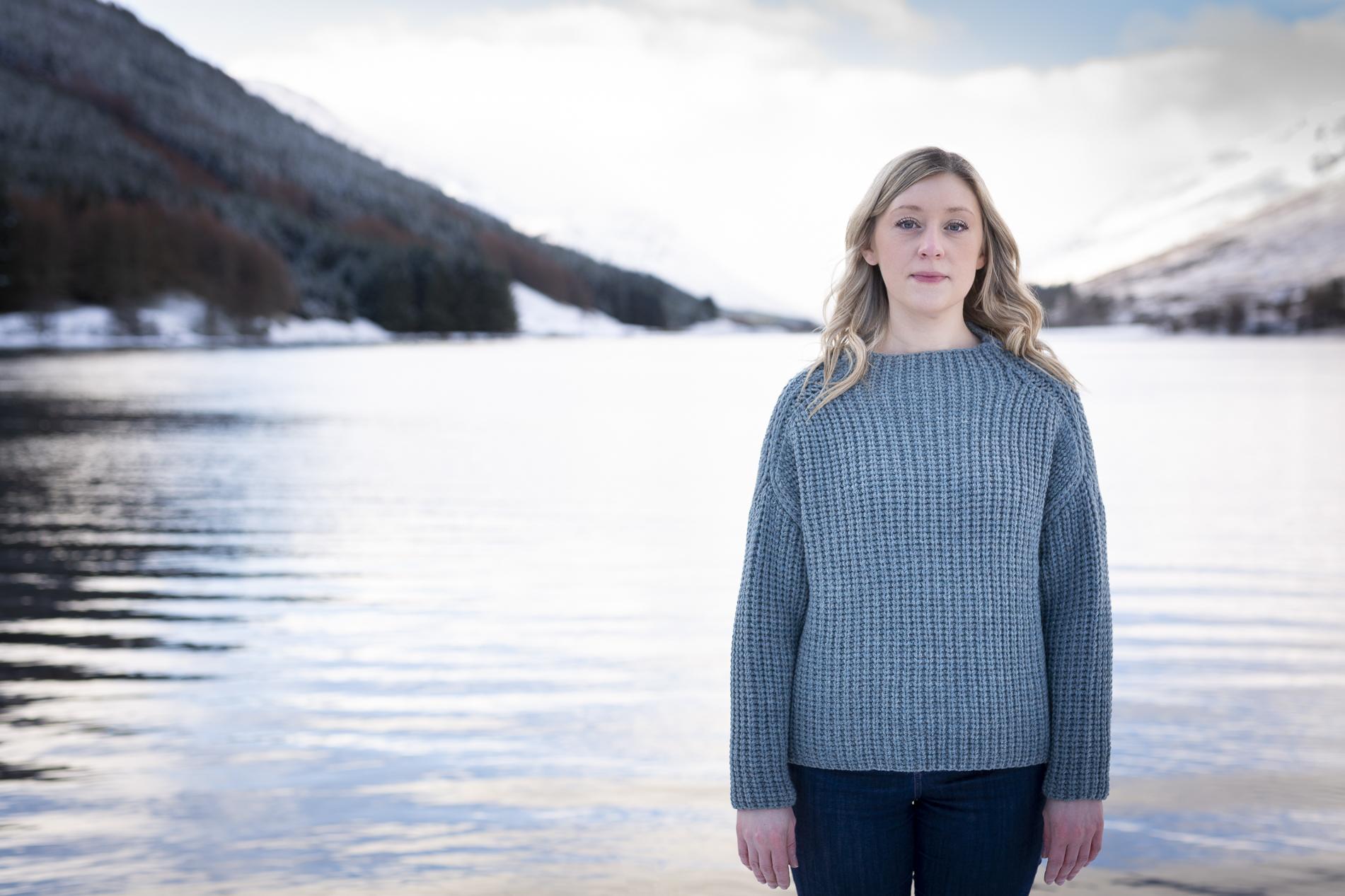 roll over the image to zoom in
You will earn

0

reward points with this purchase
Product tabs
Coracle
A hardy, sustainable, traceable sweater celebrating the best of British wool and manufacturing
We recently set ourselves a creative challenge:  could we design and produce a 100% wool, 100% British garment from scratch which was completely traceable, and had full manufacturing transparency, from sheep to finished sweater? The result of that challenge is Coracle. 
Designed by, and exclusive to KDD, Coracle's production begins with a top-quality blend of BFL and fine Masham fleeces, selected from flocks raised to high environmental and welfare standards in Yorkshire. From sheep to sweater, all processes in the production of Coracle are then carried out within a fully traceable 50 mile radius. 
A traditional coracle is a vessel, made from sustainable, natural materials, which carries transient human bodies, and which, as a made-thing, sits very lightly both on the earth and water. These are the values and characteristics of our coracle too.
For the design, development and production of Coracle, KDD was proud to receive the 2019 Scottish Business and Product innovation award from the Federation of Small Business. 
You can read more about the Coracle project here.
Coracle's sizing is very generous and will comfortably fit UK 8 to 20
Size 1 fits UK 8-10; size 2 fits UK 12-14; size 3 fits UK 16-20 
Jane is UK 12 and wears a size 2