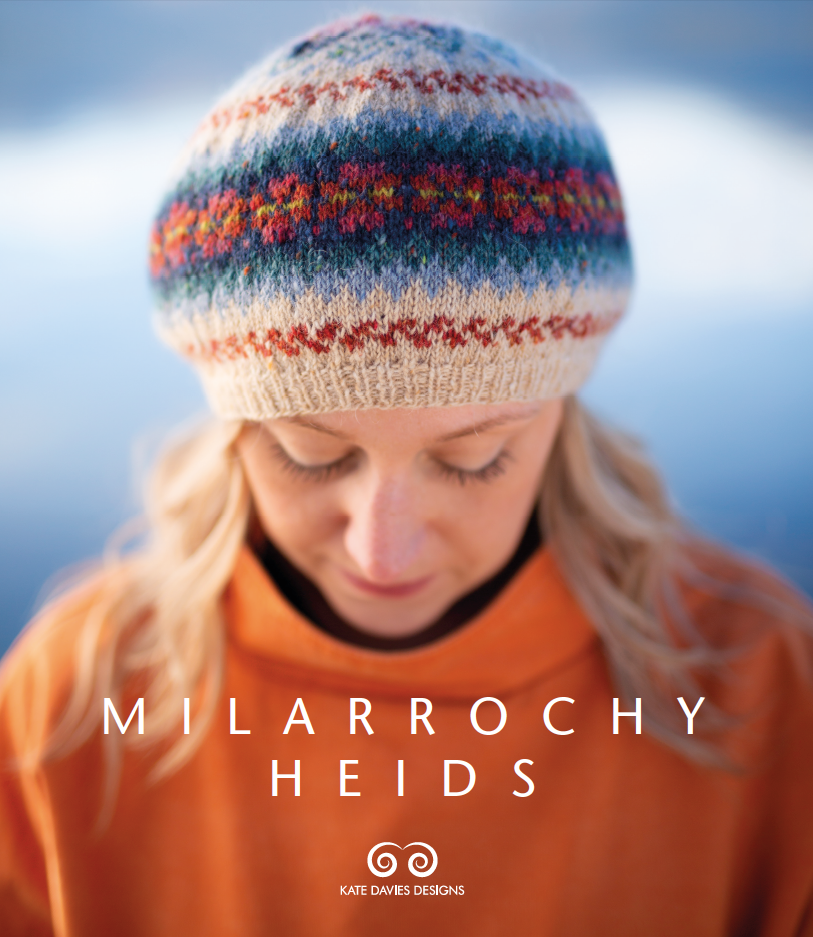 roll over the image to zoom in
You will earn

0

reward points with this purchase
Product tabs
Milarrochy Heids
Print plus complementary ebook. 
One beautiful tweedy yarn, thirteen talented designers, fifteen fabulous heids
 Kate Davies loves hat-knitting, and when she developed Milarrochy Tweed – a yarn named after one of her favourite Loch Lomond locations – she knew it was time to create a book of hat designs. Milarrochy Tweed's complex, tonal shades make it ideal for colourwork of all kinds, so Kate invited twelve friends to join her in the challenge of creating a range of hats of rich variety and hue. Heid is the Scots word for head, and inside these pages you'll find fifteen fabulous heids to choose from. From Ute Vos's simple stripes to Virginia Sattler-Reimer's complex kaleidoscopic crown; from Felicity Ford's exuberant Featherheid to Emily Williams' stunning double-knitted Tarradale, the heids in these pages are as varied as their creators. Established designers such as Ella Gordon and Dianna Walla meet emerging talent like Justyna Haberkowa and Sarah Mackay, drawing creative inspiration from landscape and location, flora and fauna, childhood memory and medieval architecture. With an introduction by Kate, and stunning photography around Loch Lomond by Tom Barr, this book is sure to bring you a warm and happy heid.
After purchase, you will receive an email with a direct download link (to enable you to access your complementary e-version straight away) and unique download code (to allow you to access it via Ravelry, if you wish). We recommend that you download your item as soon as your message arrives as the link may expire after a few days. Follow the directions to pop the the book into your Ravelry library. If you've not received your download instructions within 24 hours of placing your order, please first check any spam / social / promotions folders that may be set up on your account, then email us at info@katedaviesdesigns.com.