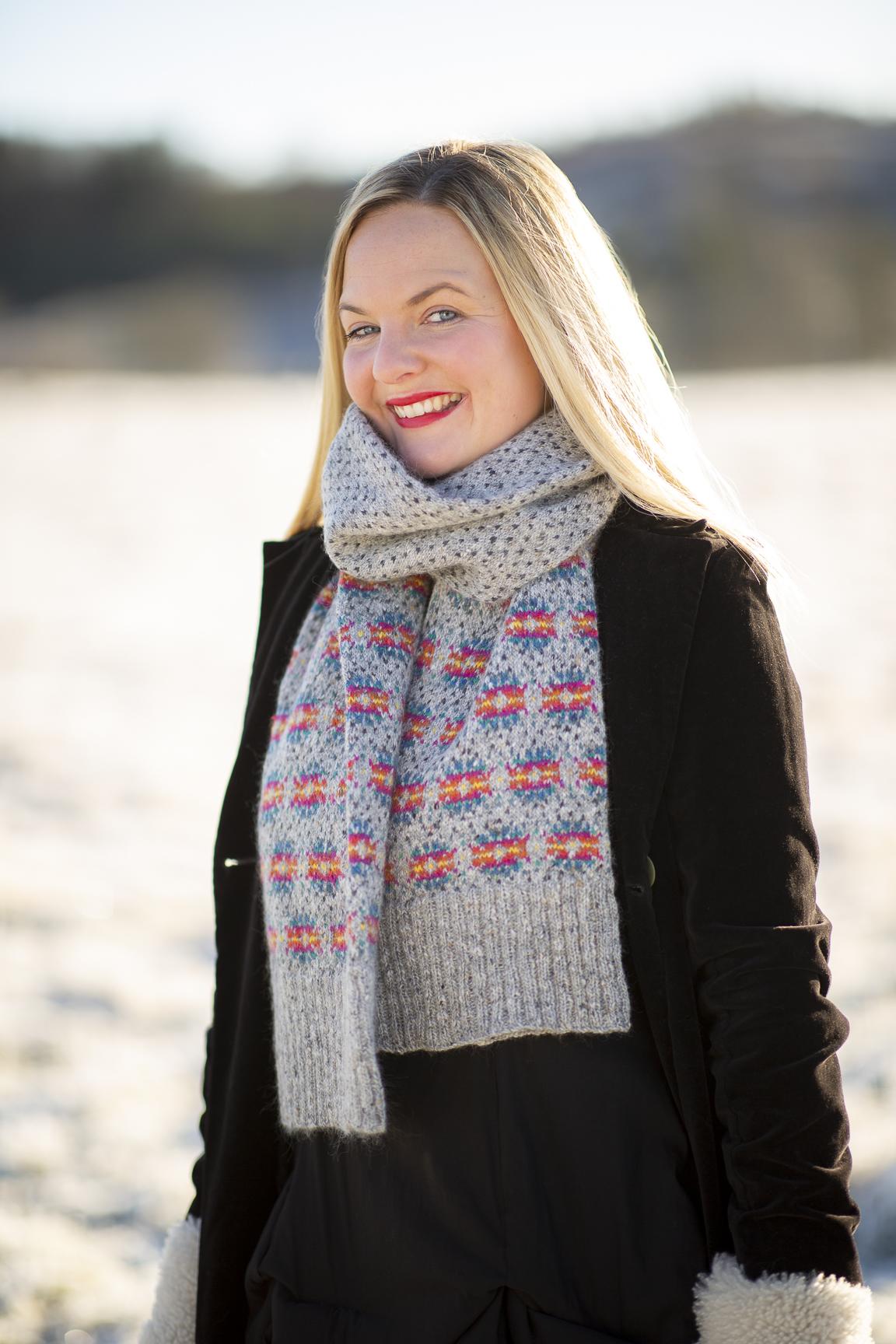 roll over the image to zoom in
You will earn

0

reward points with this purchase
Product tabs
Mirlin'
Mirlin' is an expressive Scots word that can refer to many swirling, whirling, shimmering things, from the colourful haze that appears to rise from the ground on a hot summer's day to the "merry dancers" of the Aurora Borealis.
Size
Approximate measurements when blocked flat: 170cm / 67in x 26.5cm / 10½in
Yarn pack contents
This pack contains all the yarn you need to make a Mirlin' wrap, plus a complimentary tote bag.
The digital pattern is currently exclusive to Allover club members and has been automatically delivered to your Ravelry library or inbox as part of your subscription.