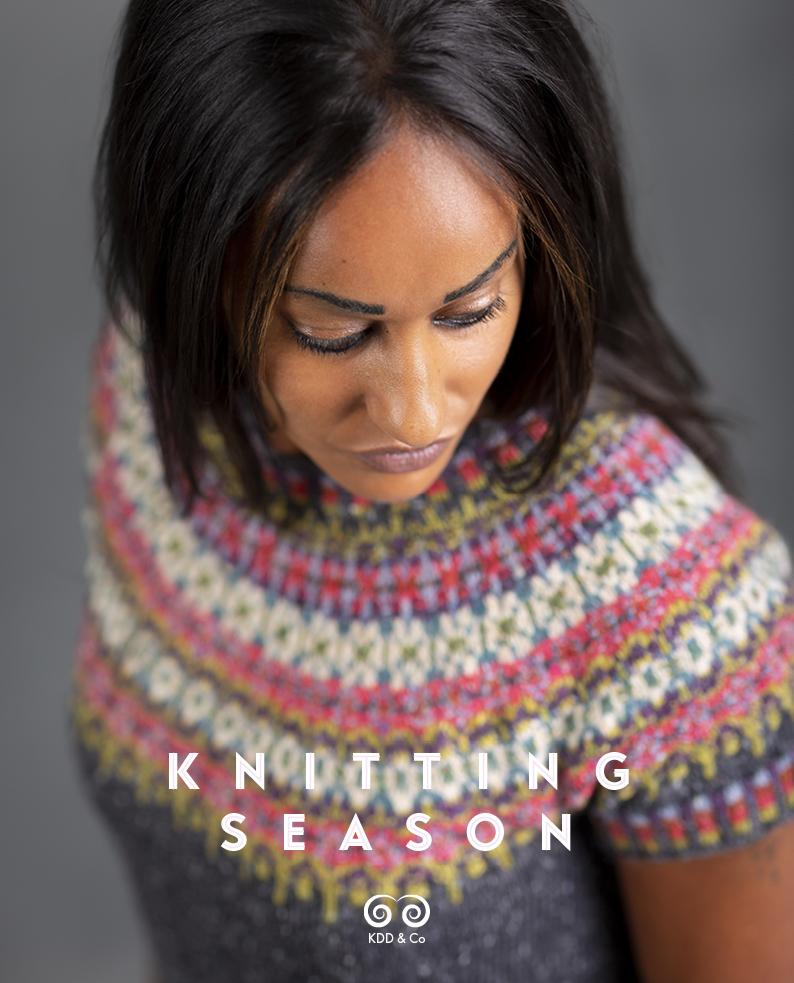 roll over the image to zoom in
You will earn

0

reward points with this purchase
Product tabs
Knitting Season

For Kate Davies, Knitting Season is any time of year in which we are able to sit down and enjoy the craft we love, setting time aside to relax, explore, experiment and create. Her new collection is the result of one such season of extended creativity. From oversized pullovers to classic cardigans, from a stunning colourwork blanket to a beautiful (and very wearable) yoked dress, the patterns in this collection address a wide range of new design ideas and explicitly encourage knitters to extend the creative process while they work. One group of patterns enable you to challenge your colour tastes and preferences, while other designs suggest different approaches to interpreting and knitting similar stitch patterns and motifs. Making the most of the subtle, varied palettes of Kate's Milarrochy Tweed and Àrd-Thìr yarns, and featuring eight garments, four accessories, and two items for the home, this exciting collection offers much for you to enjoy during your own exploratory and creative Knitting Season.
14 original designs. 120 pp. Book printed and bound by Bell & Bain in Glasgow, Scotland. 
After purchase, you will receive an email with a direct download link (to enable you to access your complementary e-version straight away) and unique download code (to allow you to access it via Ravelry, if you wish). We recommend that you download your item as soon as your message arrives as the link may expire after a few days. Follow the directions to pop the the book into your Ravelry library. If you've not received your download instructions within 24 hours of placing your order, please first check any spam / social / promotions folders that may be set up on your account, then email us at info@katedaviesdesigns.com.